Join Medium Craig McManus at some of his spirited events hosted throughout New Jersey. All events have limited seating. 
Wine & SPIRITS!

at the The Iron Horse Restaurant
Westwood, New Jersey
Thursday October 10, at 7:30-10 PM

Tickets $100 per person
My second Wine & SPIRITS! event will be held at the Iron Horse in Westwood. This is the event that puts the BOO in booze! Join me for a spirited tasting of six wines, chillingly intertwined with a lecture on ghosts and hauntings.
Wine and SPIRITS combines two of my passions, wine and the paranormal. For many years, I worked in dual careers as a wine merchant and educator and a psychic medium. I tasted a lot of wine during my 30-years as a wine retailer and at the same time, visited and investigated haunted places around the world. I will be rounding up a few of my current favorite wines (and haunts) for the evening.
You must be 21 or older to attend this event. Tickets must be purchased in advance.

Channeling Dinner
at the Iron Horse Restaurant
Thursday Night October 3 at 6 PM
Tickets $85 per person

I will be back at the historic Iron Horse Restaurant for a Channeling Dinner on 10/3. These Channeling events always sell out fast, so grab your tickets soon! A delicious buffet dinner will be followed by a two-hour group channeling. Hope you can join me.
Channeling Dinner/Fundraiser



for Historic Cold Spring Village
at The Grange Restaurant in Cape May, NJ
Friday Night October 11, at 6:30 PM
Tickets $90 per person
Historic Cold Spring Village is an open-air museum in Cape May that was founded by two old friends, Dr Joe and Annie Salvatore in the 1970s. The Salvatores have saved historic buildings in southern New Jersey that were slated for demolition by moving them to HCSV and restoring them to their original states. I am honored to help HCSV continue its historic preservation effort with another special fundraiser on Friday October 11th.
A delicious fall dinner will be served by the Grange Restaurant followed by a two hour channeling for the group. You may BYOB or stop by the Cold Spring Brewery right next door if you would like an adult beverage to go with your meal.
For tickets please visit HCSV events page and scroll down to my event here.
Channeling Fundraiser
for the River Vale Library

at The Florentine Gardens in River Vale
Wednesday Oct 16th at 7 PM
Tickets $87 per person

Please join me for a spirited fundraiser for the River Vale Library on Wednesday October 16th. The evening will begin with a cocktail hour featuring delicious hors d' oeuvres and wines. A two-hour group channeling will follow where I will move around the room and communicate messages from spirits of friends and family members to those in attendance. This year's event will be held at the Florentine Gardens in River Vale. Seating is limited.
RIVER VALE LIBRARY CHANNELING DINNER TICKETS

GHOST TOURS
Ghost Walks in Cape May  – 

SOLD OUT


Friday and Saturday Oct 18-19
Join me as a take you on a walking tour along the dark, gaslit streets of America's oldest seaside resort, Cape May. I have written five books about the ghosts of Cape May and those books have only scratched the surface! Truly America's haunted hotspot, Cape May is also a premier seaside resort. October is a magical time to visit Cape May as well. My Midnight at the Physick Estate event is already sold out, but there are still tickets available for my three Ghost Walks. They will each take a different route and I encourage you to take more than one. We do not go into any of the homes or buildings, but I will tell you all about the haunts and history at each stop. I will be be doing three ghost walks this year in Cape May:
Friday October 18th at 6 PM
Saturday October 19th at 6 & 9 PM

Ghostly Events at the Historic Hermitage
Ho-Ho-Kus, NJ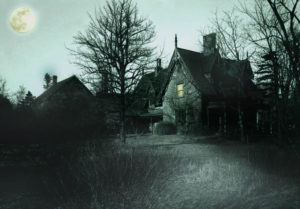 It's that time of year again!
Tickets are now on sale for my Ghostly Events at the historic Hermitage in Ho-Ho-Kus. There are two different tours being offered this year as part of a fundraiser for the Hermitage.
GHOST TOURS (with me as your guide) will be held on
October 25th & 26th at 7:00pm
October 29th & 30th at 7:00pm

GHOSTLY GATHERINGS (October 25th, 26th at 10 PM 29th and 30th at 9 PM) combines my regular ghost tour of the old mansion with a gathering afterward in the parlor where I will attempt to communicate with the spirits of the house.
This is truly a thrilling place to explore the paranormal side of things! The house, once owned by the family of Aaron Burr's wife Theodosia (they were married in the living room) has seen several hundred years of history. I feel some of the players of that history are still in spirit in the house.
Please join me as we help to raise funds to help preserve this historical treasure. The ghosts will thank you in person!
Tours have limited space and tickets must be purchased in advance.
DISCLAIMER: By scheduling an appointment with Craig McManus or attending one of his channeling events you are agreeing and understand that Craig is not a medical expert or attorney and cannot give legal advice or medical diagnosis. Craig will not be held responsible for any action or decisions you make pertaining to your life using your free will. Services are not to be used in place of any professional, medical, financial, or legal counseling. Craig is not responsible for any decisions you make as a result of a service with him. Your consultation is subject to your own personal interpretation. These events should be considered for entertainment purposes only.